With less to do, you can enjoy your yacht more.
We understand how much your yacht means to you. We also know you might not always have the time to care for it as you'd like. That's where we can help you.
Our crew standard qualified team offers a choice of management services – for any size of yacht. You simply choose the ones you'd like to take advantage of, so you can spend more time enjoying your yacht with friends and family. Get in touch for a free, no-obligation quotation.
Marine valeting.
Exterior cleaning.
Interior cleaning.
Buffing and polishing.
Antifouling.
Teak cleaning and treatment.
Upholstering.
Camper cover care.
Engineering.
Marine valeting.
We can help you with all aspects of cleaning, whether it's a one-off wash or a regularly monthly clean.
Exterior clean.
Be the envy of the marina. We'll get your yacht gleaming with a wash off and chamois, stainless polish and glass clean.
Interior clean.
Make the inside of your yacht as spotless as the outside. Includes: carpets vacuumed, surfaces polished, stainless polish, and bilge areas checked and cleaned if necessary.
Buffing and polishing.
Get that extra level of shine and protection. All exterior GRP cut back with 3M cutting compound using machine buffers where possible. Then hand-polished with wax.
Antifouling.
Help protect your yacht from marine growth. All types of underwater coatings are covered by our team, as well as anode changing. We can either reapply one coat to your yacht or do a complete removal and reapplication.
Teak cleaning and treatment.
Using our vast experience of teak sanding, part 1 and part 2 chemical cleaning, and the application of teak sealer such as Semco, we'll be able to beautifully restore your yacht's teak decking.
Upholstering.
Get your upholstery looking pristine again. Whether it needs cleaning, repairing or completely replacing.
Camper cover care.
Keep your camper cover in tip-top condition. From cleaning services and waterproofing, to general repairs.
Engineering.
Be it general maintenance like an engine service, or a nasty problem like a blocked toilet, we can provide you with all aspects of marine engineering services.
Get your free, no-obligation quotation.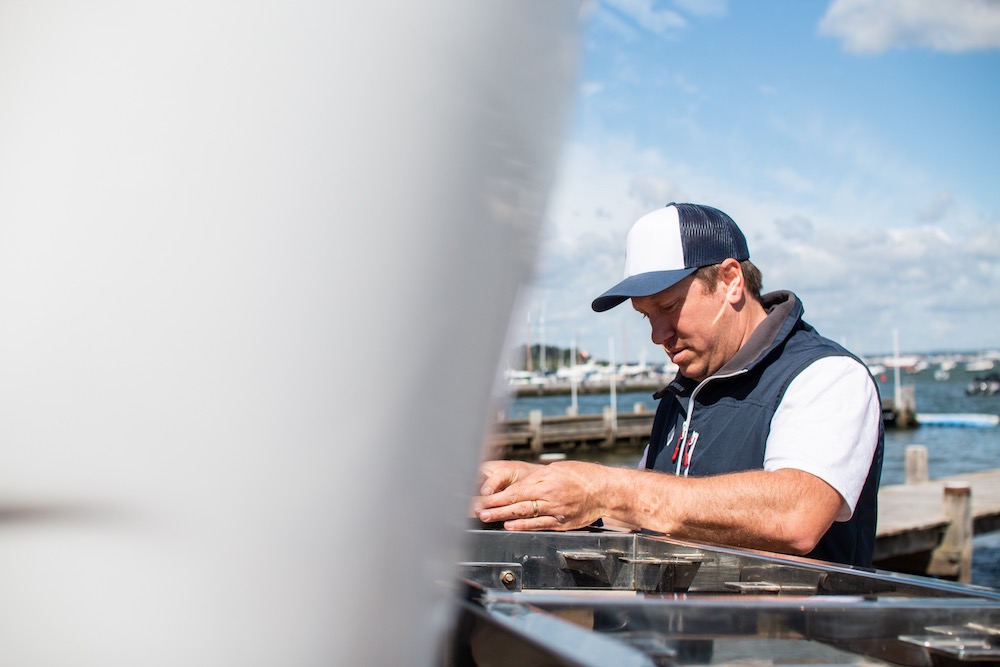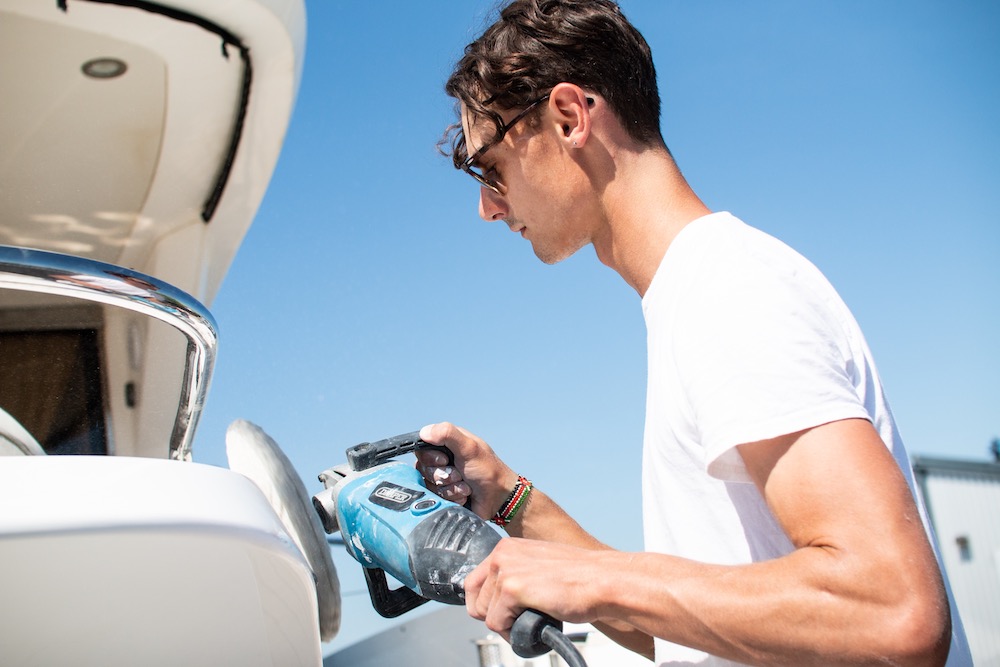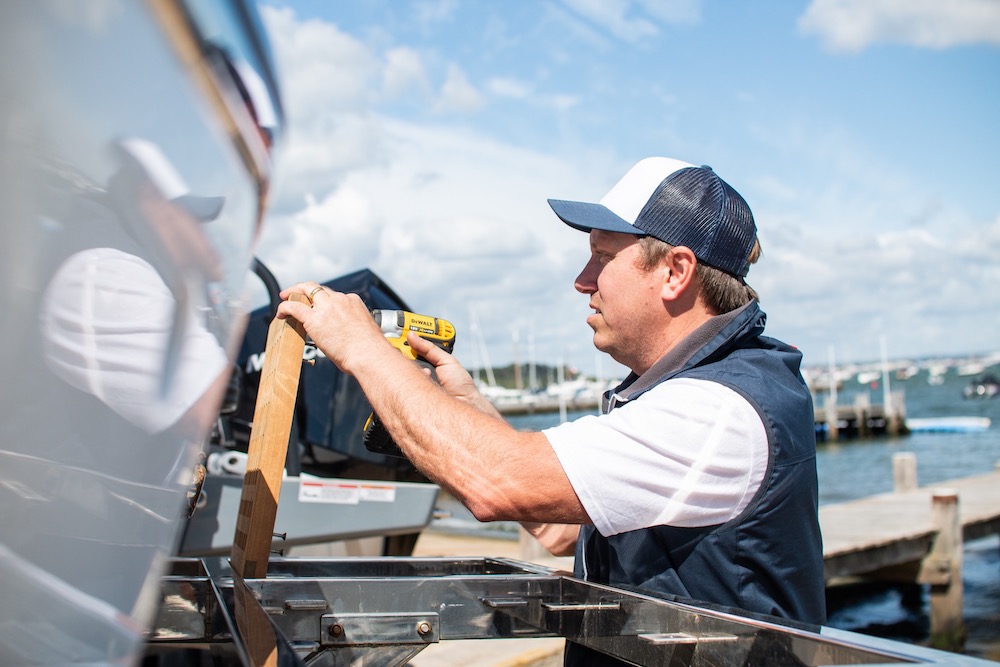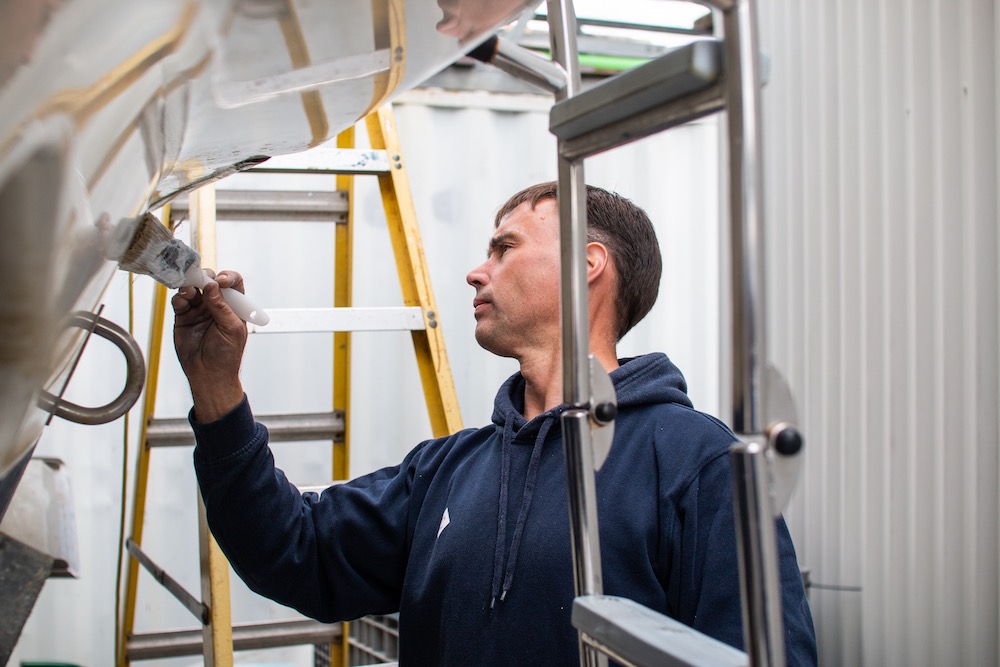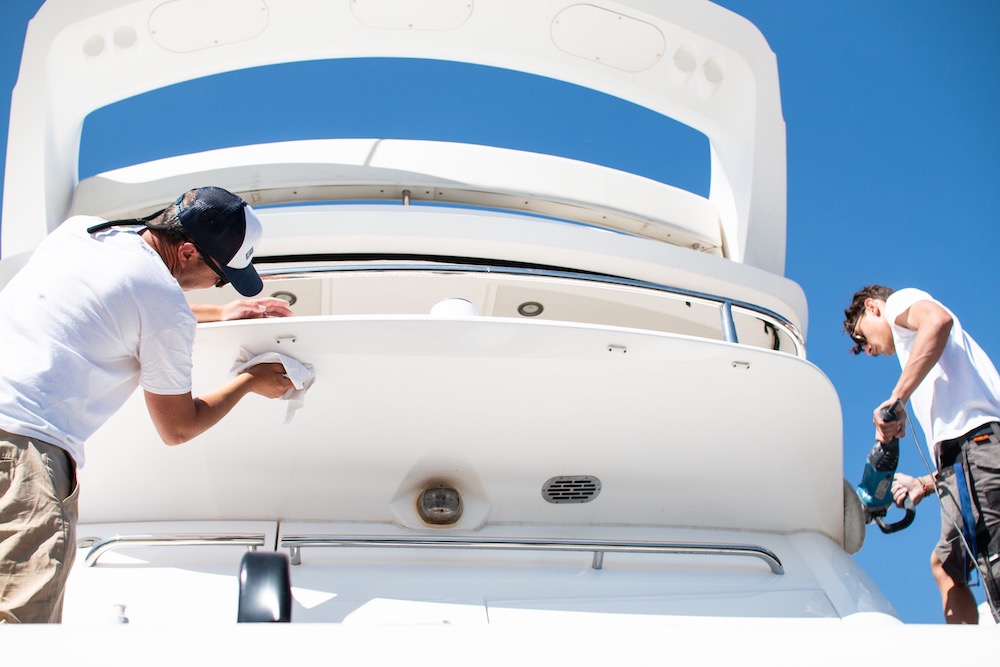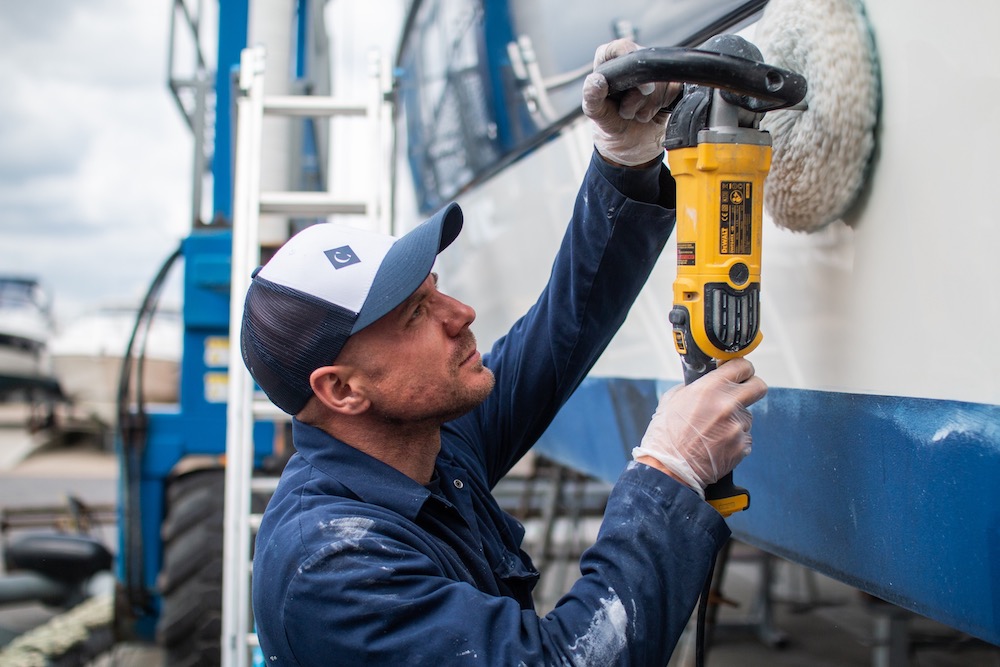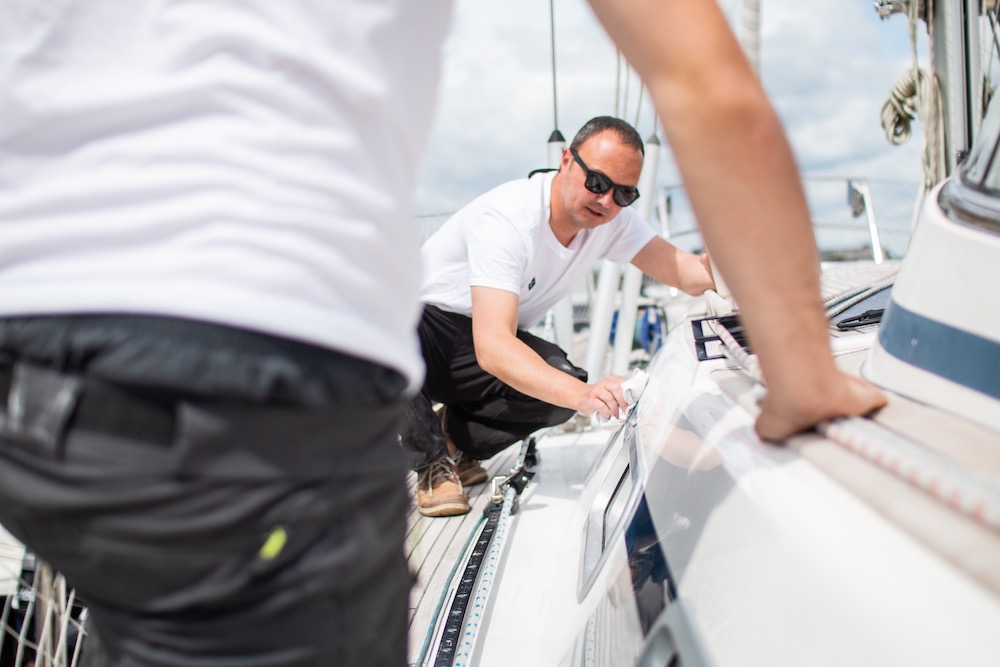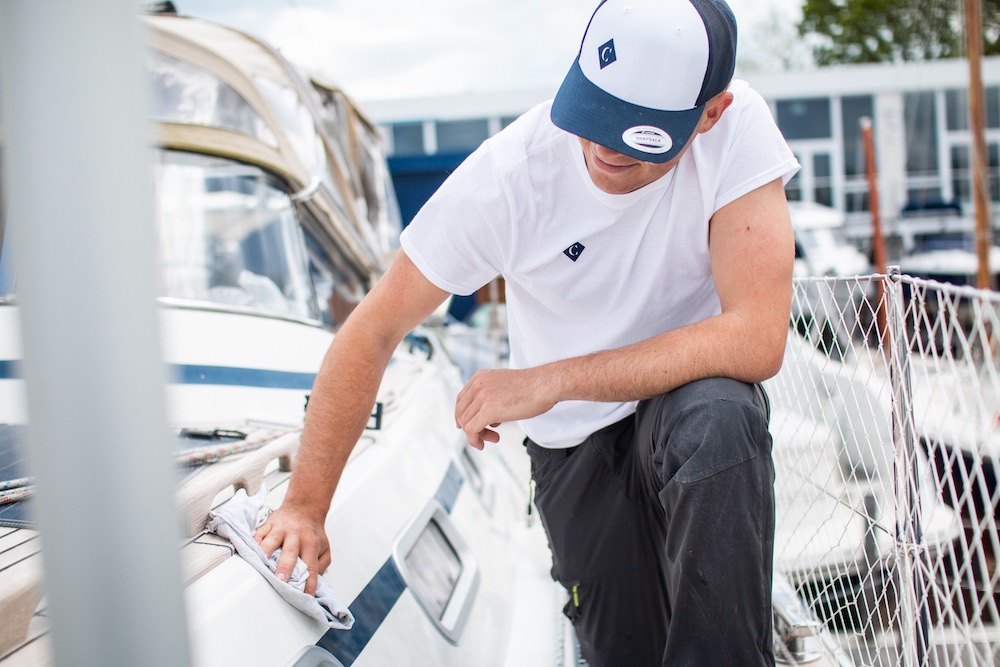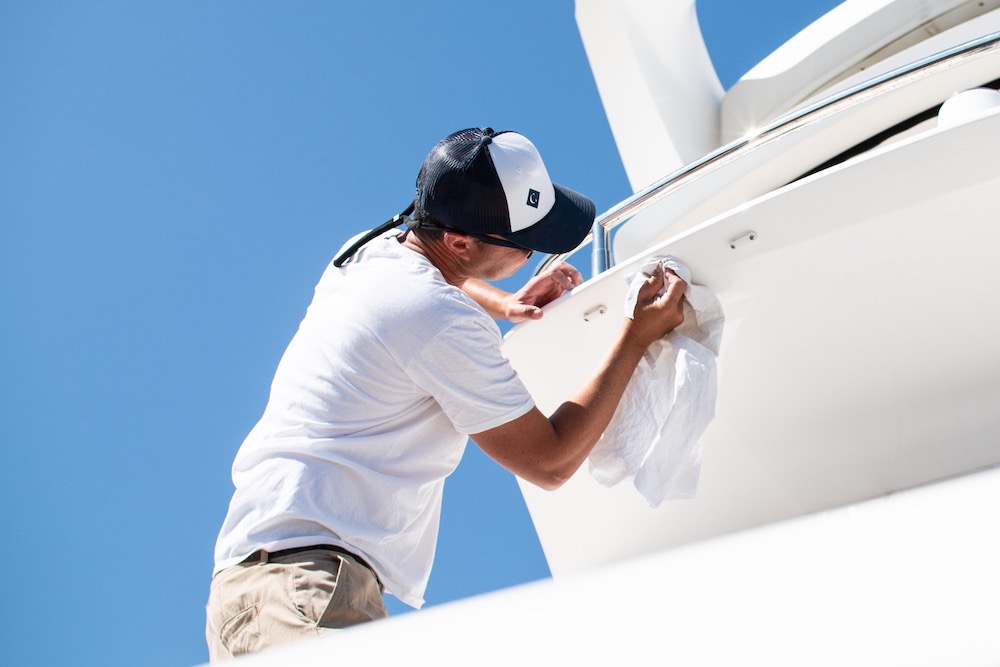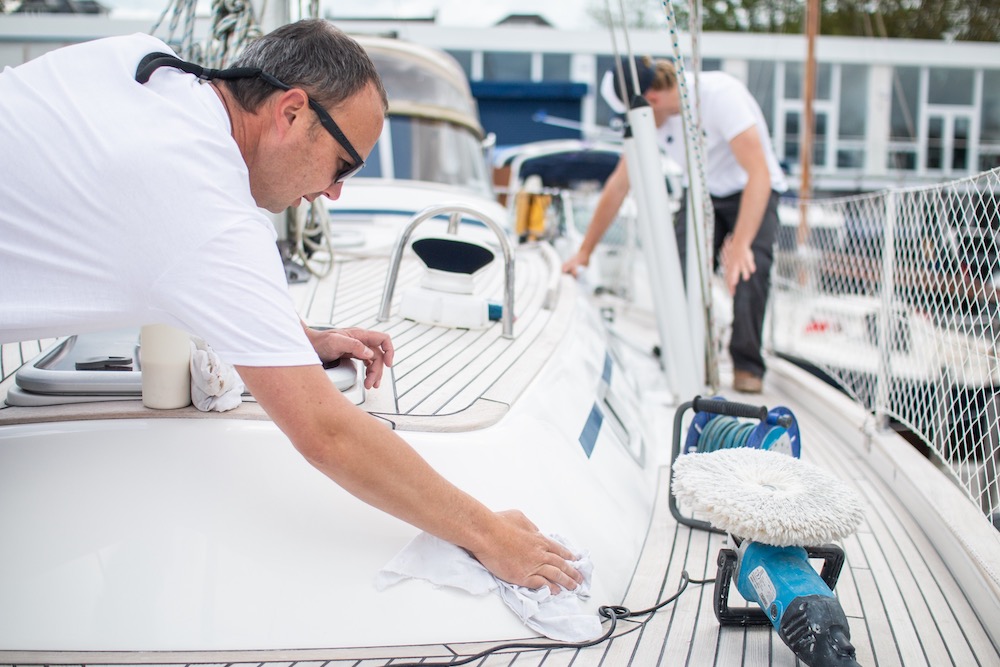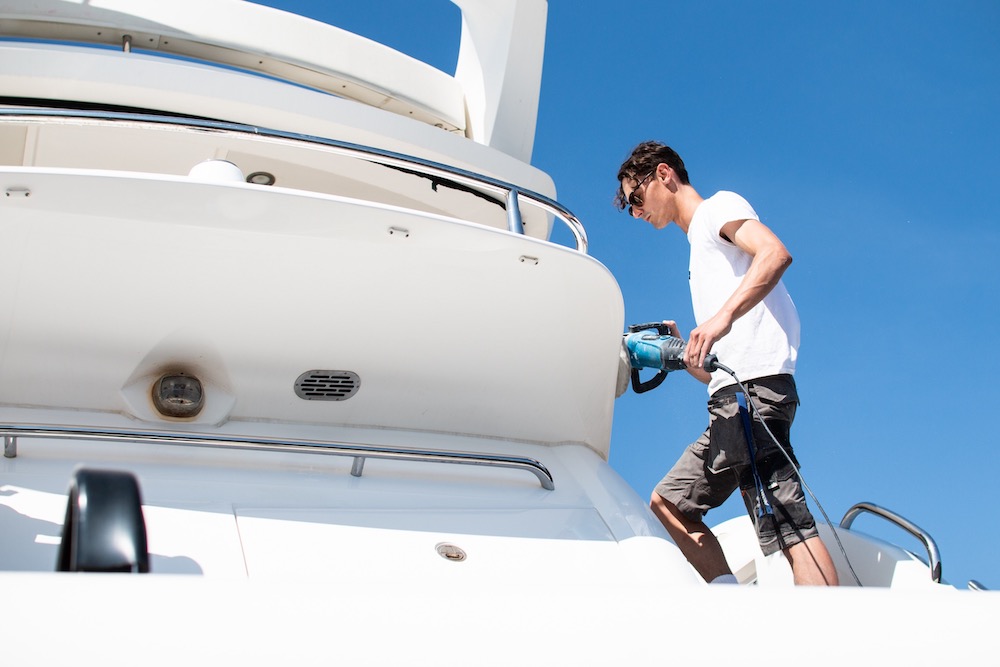 Send us a message
Other services