One beautifully simple business model – started by two boat-loving brothers.
Enjoy your yacht to the full with our Complete Yacht Ownership Experience.
We share your passion for yachts. Their beauty. Their elegance. Their freedom. So we decided to create more than a brokerage. So you can enjoy your yacht more.
Our business model is simple. To make buying, selling and owning a yacht simple. We call it the Complete Yacht Ownership Experience.
Whether you're buying or selling a yacht, it couldn't be easier. And if you own a yacht, depending on your knowledge or how much time you have, we can help you with as much or as little as you want. From a regular valet to full yacht management. We'll tailor our service to meet your exacting needs.
A personal service and global expertise.
We're a proud family business. One that truly cares about its customers and will always go further to ensure you're beyond delighted.
The team has grown a lot since brothers Andrew and Mark started Carine in 2009. We've attracted some of the industry's most talented, knowledgeable and fully-qualified people. All of which help us deliver a unique level of expertise. Yet everyone still shares Andrew and Mark's commitment of always providing excellent service.
Our network has also expanded. On a global scale. And enabled us to sell over 400 boats in 12 years. No matter where you are in the world, you're never far from us or one of our many trusted, reliable partners.
Giving you added peace of mind.
Our professionalism and first-class service is clear for all to see. But you also have the reassurance of knowing we're members of BMF (British Marine Federation). As such, we adhere to guidelines in business, documentation and client account funds.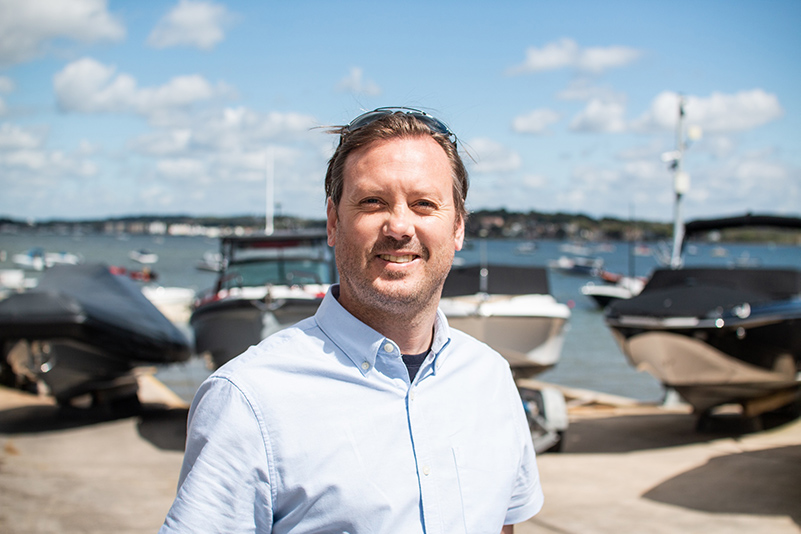 Andrew Noble
Andrew, a fully-qualified yacht broker, has been involved in the boating lifestyle from an early age. He specialises in the sale and acquisition of large motor yachts. But it's his high level of marine industry expertise, and network of global connections, that has helped the business go from strength to strength.
Telephone
+44 (0) 7971 120 008
Email
andy(at)carineyachts.com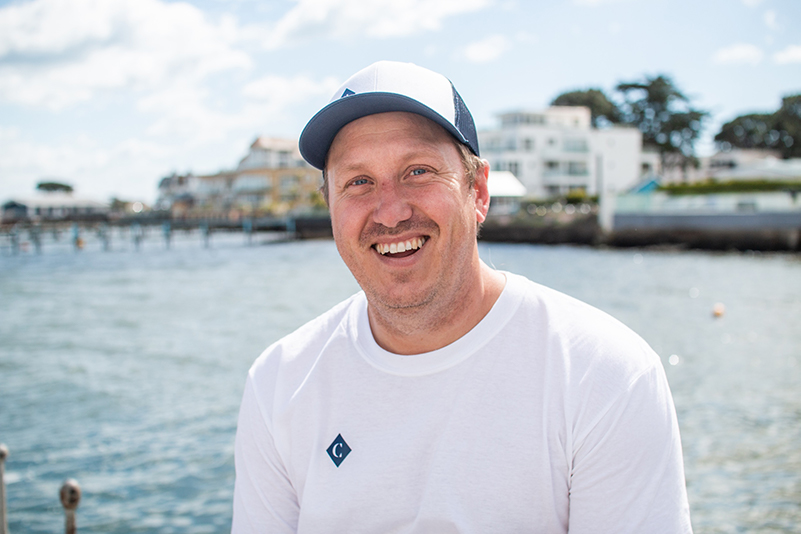 Mark Noble
Mark is happiest when he's surrounded by water. It started during his childhood with surfing and sailing. Even his first job at 16 was in a chandlers. Today, Mark combines his passion for water with his great customer service and management skills, to head up the guardianage and logistics side of our business.
Role
Logistics/After sales/Boat driver
Telephone
+44 (0)7540 899 970
Email
mark(at)carineyachts.com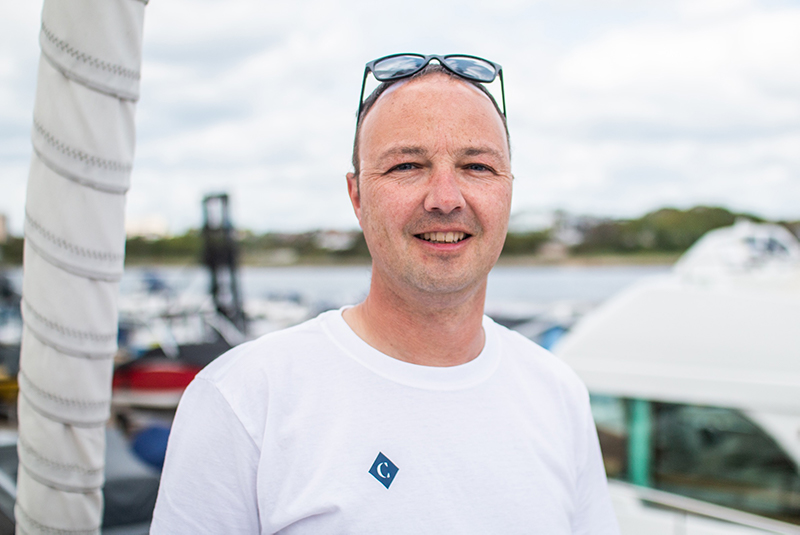 Sam Grocott
Growing up on the Dorset coast, Sam developed a keen interest in yachts after taking a trip out on a Sunseeker many years ago. Since then he's worked extensively in the customer service sector. Today, Sam combines his passion for boats with his wealth of interpersonal skills, ensuring our customers are always left 100 % satisfied.
Telephone
+44 (0) 1202 818484
Email
sam(at)carineyachts.com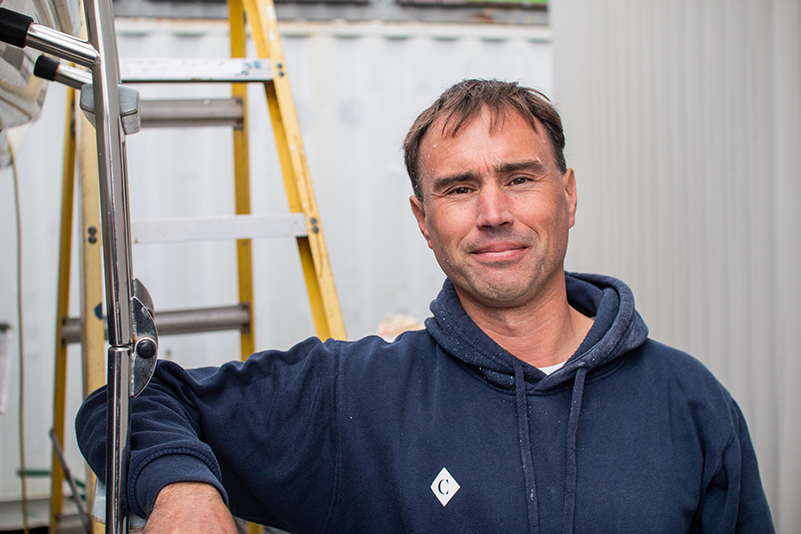 Danny Churchouse
Danny has been working in the industry for over 25 years and holds a vast amount of knowledge in a large array of technical skills relating to the maintenance of a vessel.
Telephone
+44 (0) 1202 818484
Email
danny(at)carineyachts.com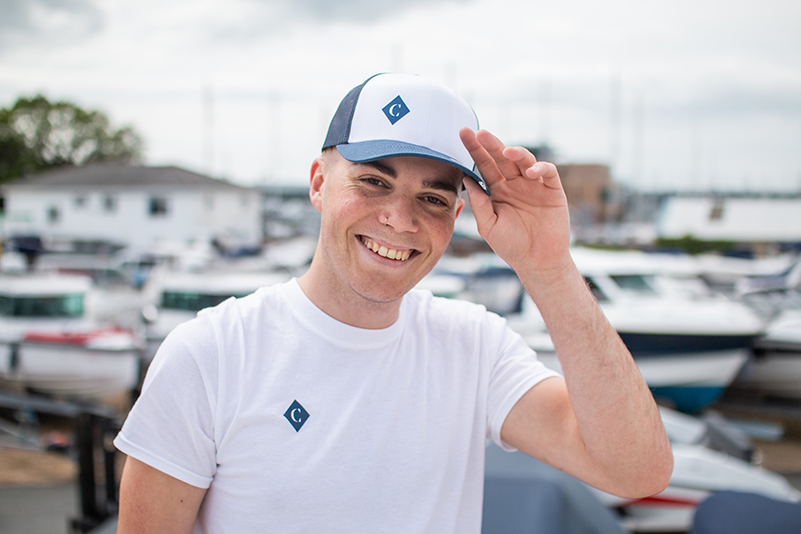 Ethan Brown
My name is Ethan Brown, I am 18 years old and currently living in Poole, Dorset.
I was born and raised in Menorca, Spain. After 13 years of sunshine, I decided to study music production, songwriting and musical performance in the UK, to better acquaint myself with the music skills i had fallen in love with.
As of September 2020, I have been working part-time with Carine Yachts. Who have taught me uncountable skills and techniques in the motor-yachting business, as well as involved me in a positive, friendly and hard-working environment
Telephone
+44 (0) 1202 818484
Email
ethan(at)carineyachts.com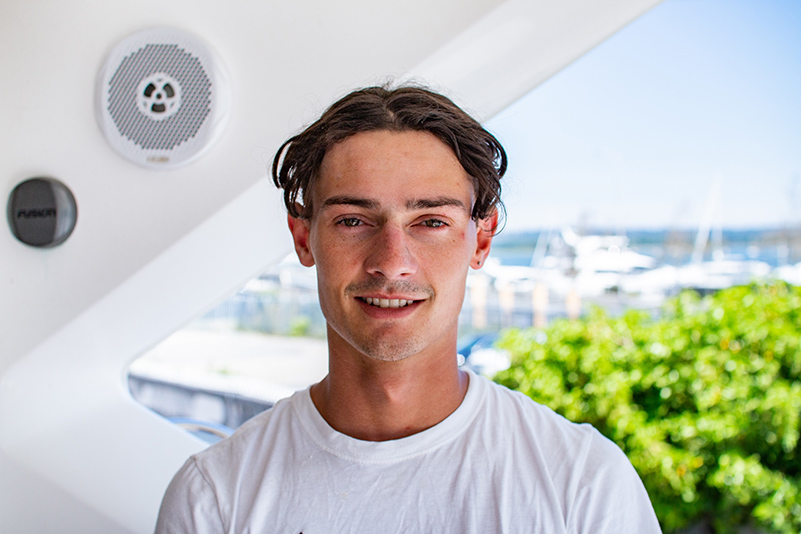 Kyle Forester
Kyle was born and brought up on the Kenyan coast and began his career in the marine industry by working on big game fishing vessels in Watamu, Kenya. Kyle lived in Cape Town for four years and picked up some amazing hobbies, including kite surfing, wake boarding and a variety of other watersports. In recent years, Kyle moved to England and undertook a pre-cadetship marine engineering course in Brokenhurst college, along with assisting in the build of a Canadian canoe for a class 12 project. Following this, he worked as an assistance marine engineer, then after less than a year, decided to join the team at Carine Yachts.
Telephone
+44 (0) 1202 818484
Email
kyle(at)carineyachts.com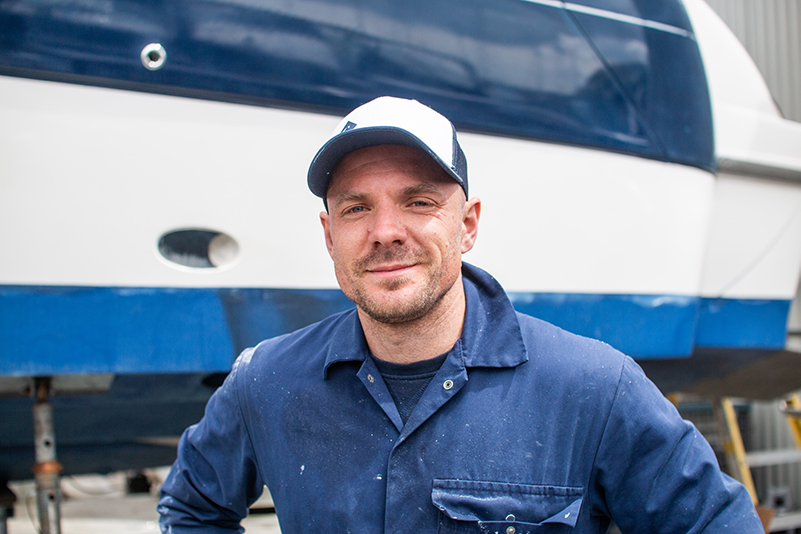 Joshua Cross
Josh is primarily trained as a marine engineer, but his skills and knowledge extends to all aspects of the maintenance and upkeep of a vessel. A passionate boat enthusiast both in work and play, Josh enjoys nothing more than to take trips in his motor home or boat in his spare time. With over 20 years experience in the marine industry, Josh is a reliable member of the team and his knowledge is invaluable to the Carine team.
Telephone
+44 (0) 1202 818484
Email
josh(at)carineyachts.com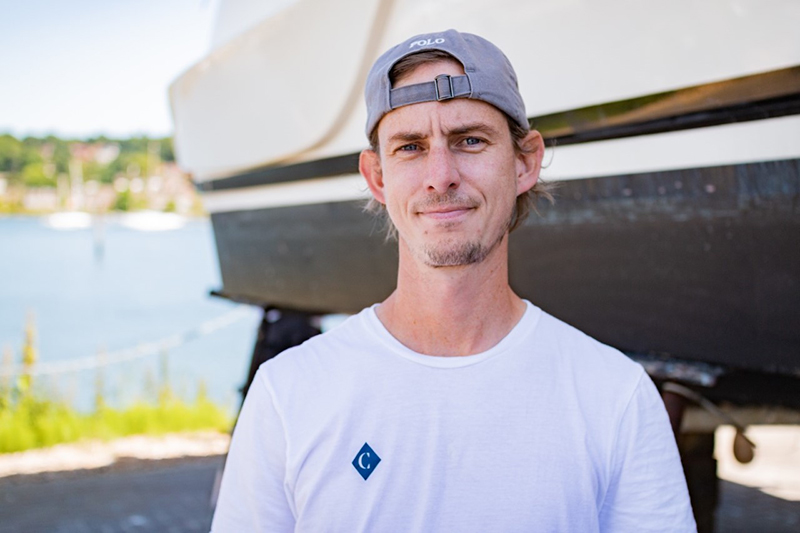 Charles Shepherd
Charles is passionate about everything in the water. He has a healthy appreciation of all that comes with working and playing in the marine industry. After growing up in between the UK and South Africa Charles trained as a boat builder and has travelled the world doing extensive repairs for companies such as Sunseeker.
Telephone
+44 (0) 1202 818484
Email
charles(at)carineyachts.com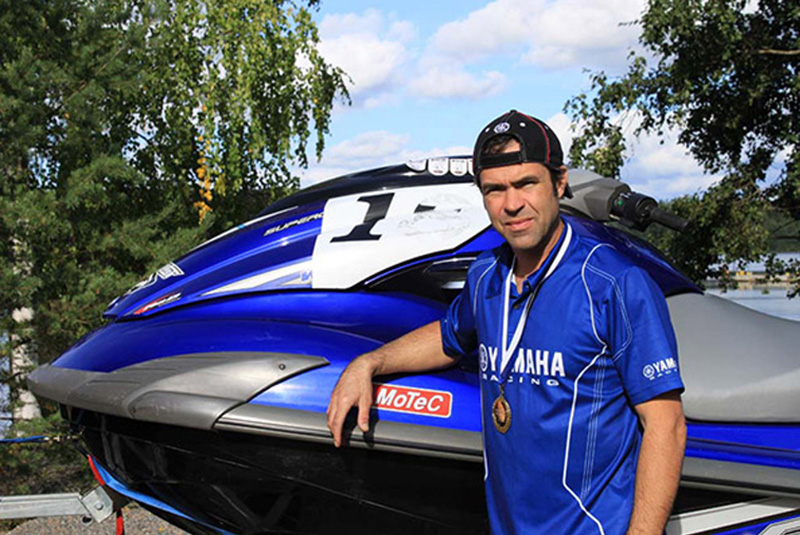 Pancho Marjak
Pancho has over 20 years' yachting experience. From building wooden boats with his grandad, to the sale, management, navigation, and acquisition of super yachts. Formerly in the Finnish navy and a jetski champion, today he's a qualified yacht broker and holds a commercial Yachtmaster certificate. So you know you're in safe hands.
Role
Selling & Buying Advisor
Location
Helsinki, Finland
Telephone
+358 40 087 2468
Email
pancho(at)carineyachts.com
Testimonials
The service we received from Carine was second to none. They were professional, highly knowledgeable and very helpful. Best of all, they were nice people, which makes a world of difference.

Matthew Chatting - Northmaster 535
Mark and his team are diligent, helpful, enthusiastic and responsive. No job is too big or too small and they're always happy to share useful advice and support.  Having a trustworthy team nearby has made owning our boat so much easier and enjoyable.

Ben Walker - Sunseeker Manhattan 66
I've known the guys at Carine for many years now and wouldn't use anyone else when it comes to my boat. I'm no novice in the marine world, yet they think about all the details and extras I might overlook, I can't recommend them enough.

David Peach - Hunton 43
Andrew sold our boat for us and got a really great price for it. Although it wasn't just about the money, nothing was too much trouble for Andrew and you can tell he puts a lot of personal pride in helping people.

Samuli Hepola - Fairline Squadron 58
We're so happy with the way Mark and his team take care of our yacht. They are professional and passionate and always go the extra (nautical) mile to keep our yacht looking amazing and working in tip-top condition. Thank you!

Richard Clarke - Princess V39
I'd owned several boats before, but decided I wanted to buy a bigger one. Andrew not only found the perfect one for me, within my budget, he gave me a wealth of invaluable, impartial and practical advice.

Keith Baldwin - Princess V40